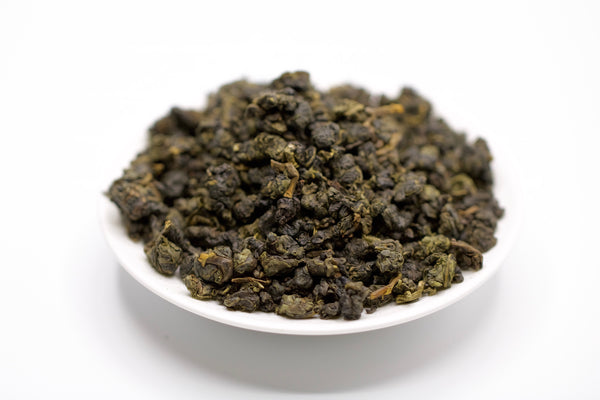 Light Roast Oolong
Light Roast Oolong: grown at over 1,500m elevation on Hehuanshan in central Taiwan. Crafted from the QinXin, or "Green Heart" tea varietal, known for its floral, vegetal, and sweet flavors. When these delicate leaves are then lightly roasted over time with periods of rest in between, deeper caramel-like notes come out. These flavors combine for an amazingly balanced, lightly oxidized, gently roasted, high mountian oolong that we are excited to include in our collection.
Tasting notes: toast, chrysanthemum, honey, walnut.
Brewing Guidelines: Gaiwan/Yixing fill vessel 1/3 full of dry tea leaf. Use 190° water, rinse the leaves, discard. 1st and 2nd infusions: 20 seconds. Add 15 seconds to each additional. Teapot/mug use 1 tbsp of leaf per 8oz of 190° water. Steep for 2 minutes.  Add 1 minute to each additional infusion.
Visit taptwicetea.com for additional info & detailed brewing guides