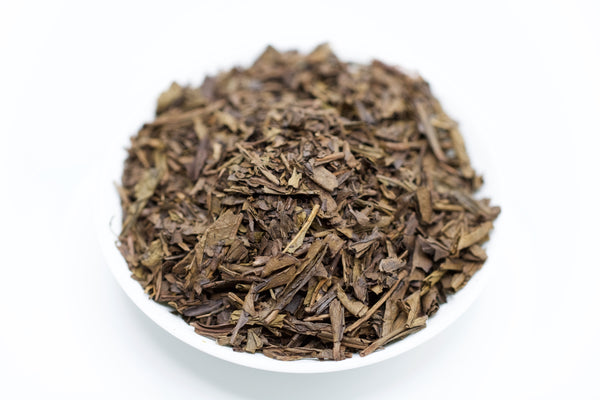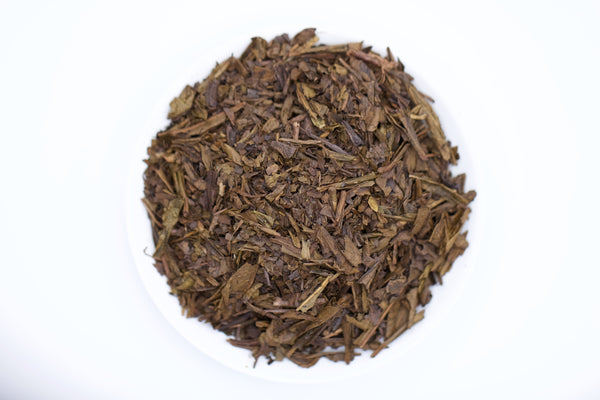 Houjicha
A roasted Japanese green tea believed to have been developed in Kyoto in the 1920's. Made from Bancha (autumn harvest leaves), processed like a traditional Japanese green tea, then heavily roasted at high temperatures – decreasing the caffeine, increasing sweetness, and giving Houjicha its characteristic, sought-after toasted/nutty/caramel flavor. Ours is a bit lighter and more complex than many Houjichas we've tried previously, which is why we just had to add this tea to our collection. Enjoy the coffee-like aromas, and toasted nutty flavor of this unique Japanese green tea.
Tasting Notes: buttered toast, baked plums, caramel, toasted rice.
Brewing Guidelines
Small 120ml glass pot: fill pot ¼ full with leaf. Infuse with 190° water for 20 seconds. 2nd infusion 30 seconds. 3rd infusion 45 seconds. Add 20 seconds for each additional infusion. 
Mug/Kyusu (traditional Japanese side-handled teapot): 1 tablespoon of leaf per 8oz of water. 190° water. 1st infusion 30 seconds. 2nd infusion 1 minute. Add 1 minute for each subsequent infusion.