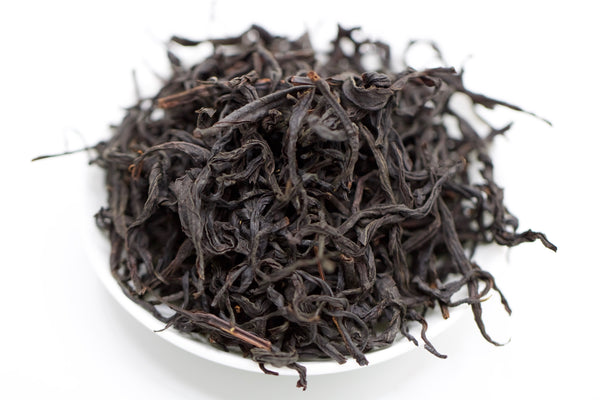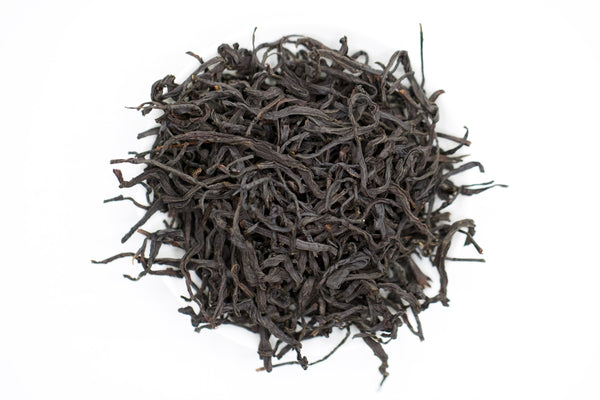 Sun Moon Lake (Hong Yue)
We found this amazing Taiwanese black tea that brews like an oolong during our travels through Taiwan in Spring of 2015. We tried many teas from Nantou, including the first prize winning Hong Yue from 2014. While our Hong Yue comes from the same producer as the first place winner, we liked this one better due to the slow roast. Mr. Shen roasts the leaves for one hour at 200°C, lets them rest for one hour and then repeats the process three times. The result is a sweet and delicate black tea complex in flavor similar to a dark oolong. Produced in Yu-chih township near Sun Moon Lake in central Nantou County, Taiwan at an altitude of ~2,500ft. Composed of a hybrid of Wild Burmese Assamica and Wild Taiwanese Sinensis varietals. 
Tasting notes: ripe raspberries, cinnamon, menthol, malted oats, mead. 
Brewing Guidelines 
Gaiwan/Yixing: fill 1/3 full with dry leaf. Steep 25-30 seconds with 195° water for first three infusions. Add 10 sec to each additional infusion. 
Teapot/mug: 1 tablespoon of leaf per 8oz of 195° water. Steep 3 minutes for first 2 infusions, 5 minutes for each additional.