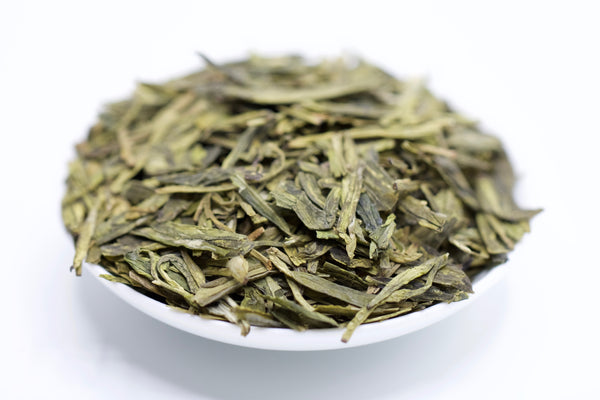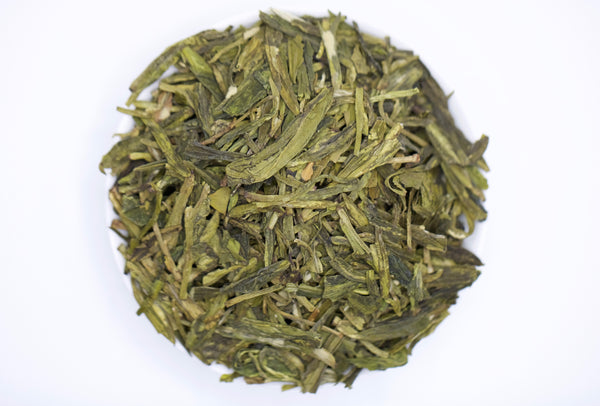 Dragon Well (Longjing)
One of China's most famous green teas. Renowned for its sweet nuttiness, flattened sword-like shape, and the slight roasted flavor left over from the pan-firing kill green process. Longjing is traditionally from the West Lake area in Hangzhou, but due to its extremely limited quantities and high prices, it is rarely available outside of China. Our Longjing comes from around 60 miles outside this area but is produced from the same cultivar and processed by the same traditional method. We have wanted to carry a quality Dragon Well tea for a long time and finally found one we are excited to share with you. 
Tasting notes: hazelnut, brown butter, toasted sweet corn.
Brewing Guidelines:
Gaiwan/Yixing: fill vessel 1/3 full of dry tea leaf. Use 175° spring water. 1st infusion: 30 seconds. 2nd and 3rd: 20 seconds. Add 15 seconds to each additional infusion.
Teapot/mug: use 2 tablespoons of leaf per 8oz of 175° water. Steep for 2 minutes. Add 1 minute to each additional infusion.